More and more passwords, passwords, passwords ……
Are you having trouble?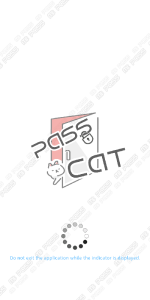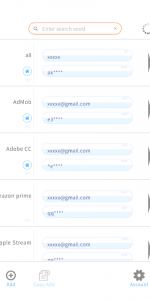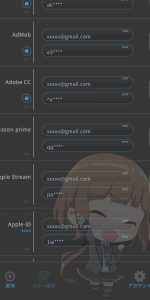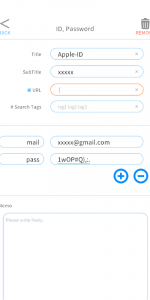 "CONOHA MIKUMO" ©GMO Internet Group, Inc.
Many people run the risk of forgetting or using the same passwords day after day.
PassCat solves this problem.
PassCat is an easy and secure service that allows you to store your logins and passwords while synchronizing them across all devices.
Since it is an application, it does not depend on a specific browser.
When used on multiple devices, information is encrypted and synchronized via Google Drive, making it impossible for a third party to obtain the data.
Also, data protected with strong AES-based encryption is difficult to compile, even if available.
The data can be exported to a Google spreadsheet so that information can be added or modified in batches,
It is also easy to register a batch of data already compiled in text or other formats.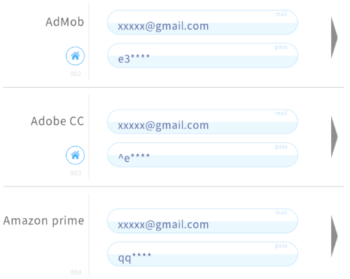 Simple operation, press a button to copy the registered information, and paste it on the site (or app).
Any type of site (or app) can be handled.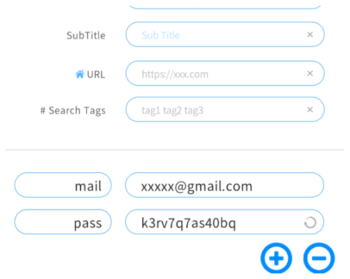 In addition to IDs and passwords, you can also register URLs and set search tags.
You can also register the URL of your site and set tags for search.
Automatic password generation is also available. You can choose from three levels of strength.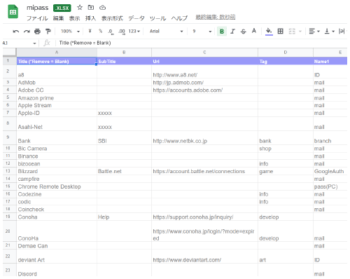 Google Spread Sheet (xlsx) format output and import are also available.

Current data can be output, sorted to your liking, and imported.

You no longer need to remember your master password.

Share data with Google Cloud
Share your password information on various devices through Google Accounts.

Stronger encryption based on AES.
If the password data is compromised, it is just a series of numbers, meaningless to others.
| Feature | Support | Remarks |
| --- | --- | --- |
| | | |
| | | Click on the URL to jump to the site (ID is automatically copied) |
| Automatic Password Generation | | |
| | | Strong encryption with AES |
| | | |
| | | |
| | | |
| Easy and fast search function | | |
| Data sharing on various devices | | Windows, iOS, Android, mac OS X |
| | | |
| | | |
Feature

Support

Automatic Password Generation

Easy and fast search function

Data sharing on various devices